How to Add Txt Record for Domain?
Follow the below instructions to add txt record for domain :
Step 1:
Goto
Hioxindia.com
Select
Sign In
Step 2:
Login to HIOXIndia Client Panel
Step 3:
Under
Orders
, click
My Invoices
.
Step 4: Under the domain order, choose Manage DNS option.
Step 5: Click Manage DNS.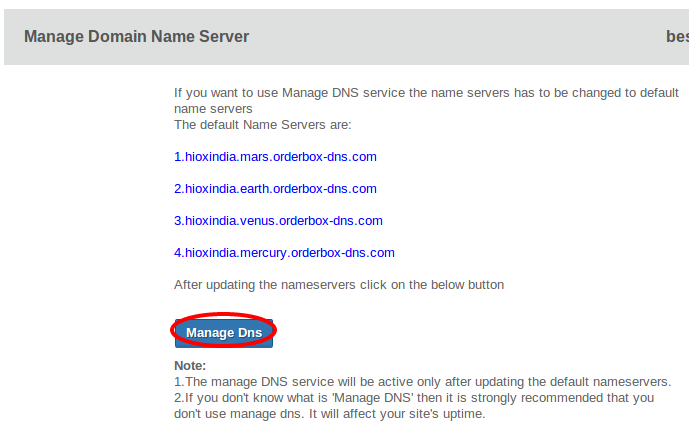 Step 6: New Dialog Box Opens. Choose Txt Record option as shown in below image.
Step 7: Click Add Txt Record.
Step 8: Update the Hostname, Value, and TTL and click Add Record.
Your text record has been updated.
How this faq is helpful: