Hiox India Web host Services, Online renewals options so good with user friendly.
- Nandhakumar [www.makinggoal.com]

Getting the effective response each time from past decade from HIOX team . Wishing all the luck ahead for mutual better future.
- Sachin Dhiman [webominfo.com]

Good
- Vishnu Prasad R

Since 2004 I am using hiox, until today I am much satisfied with the service and support hiox provide - Varghese
- amson

I have more than five domains hosted and registered with Hioxindia. i am happy with the service provided. hope they will do more for me
- tvmadarsh [www.jobsonlinefinder.com]

good
- mediawallstreet

aaa
- Basheer Ahamed

Great Experience
- Manoj Kumar

Good
- Kiran

I have been hosting all clients websites past 10 years in this platform, the reason being the quality of service and affordable hosting with no hidden charge. The team of HIOX India is there, whereever i need them. Cheers to team of HIOX India.
- dickiesangma
Very Good
- Pravendra Chandel

HIOX India has proved to be one of best Hosting Services in India. They have the lowest rates and have have the best Customer Support.They have servers Which run with an efficiency of 99.99 % We will Continue to host with HIOX INDIA.Thanks HIOX for being there for us.
- Andrew [www.itrebooted2020.com]

I m delighted with the services Provided by " HIOX India" for a layman like me. Every time I asked them for help and support they were there right from domian booking to email help. They also keep us up to date with any kind of software, services or any virus attacks through mails. For me its a ONE STOP SHOP for Domain and Hosting. I wish them all the best. Ravi Kumar Sharma
- Greenpecker [www.greenpecker.in]

Excellent Support Provided By Hioxindia Awesome Support I Have Got In My Business Career Thank You Guys
- Avadhesh [lemborco.com]

Excellent Support
- Hari

nice
- pravin

Pleasant service
- goodshepherdchurch

Nice experience for java hosting as well as support.
- Avsoft Digital Technologies
Nice
- Deepak Chaudhary

Good Service!
- dtechenterprises

nice services
- patil.raveendra

Nice Support
- Rahul
Customers Support Very GOOD
- Pararasingam Varatharajan [good-soldier.com]

great
- FIROZ KHAN

Really Very Good Support
- khalidsalah [adasonline.com]

good support
- svsicse

Service Provided By HIox India Is Realiable .....
- rajbirdhaka [dhakakabas.in]

Good
- karthikeyan
good
- N.N Mahesh

Awesome like always. Best Support
- DEEPIKA [wesellweb.com]

Nice services of HioxIndia . I have not any problem yet . customer support is very good
- brijeshkandu [www.knowledgeparks.com]

GOOD SERVICE
- saxenajatin

Yes HIOX India Server is Very Good and the Prices are very cheap.
- subratasadhukhan
Good service
- Antony Vincent S

good experience with hiox for my domains.
- Akhilesh

good service
- shubhamsharma

Very cooperative and helping. Thanks a lot.
- Shayan Ahmad Khan [4sbsoftech.com]

Good Service. I am customer from last 6 years.
- abhijit

good service
- Pandurangan

Best and cheap hosting
- tecnopcworld

excellent and great support within a short time.
- Imax [acutei.in]

Hiox India is one of the best service providers. The panel is easy to operate. The prices are also reasonable.
- Khushboo Sharma

Awesome services
- bhanu

Super
- KASSAPOS

Excellent support given by operator.
- IT Admin

You guys rock!
- sujaysreedhar

Nice Experience, I am using HIOX India services from long time. Support guys provide good support if you need any.
- Rakesh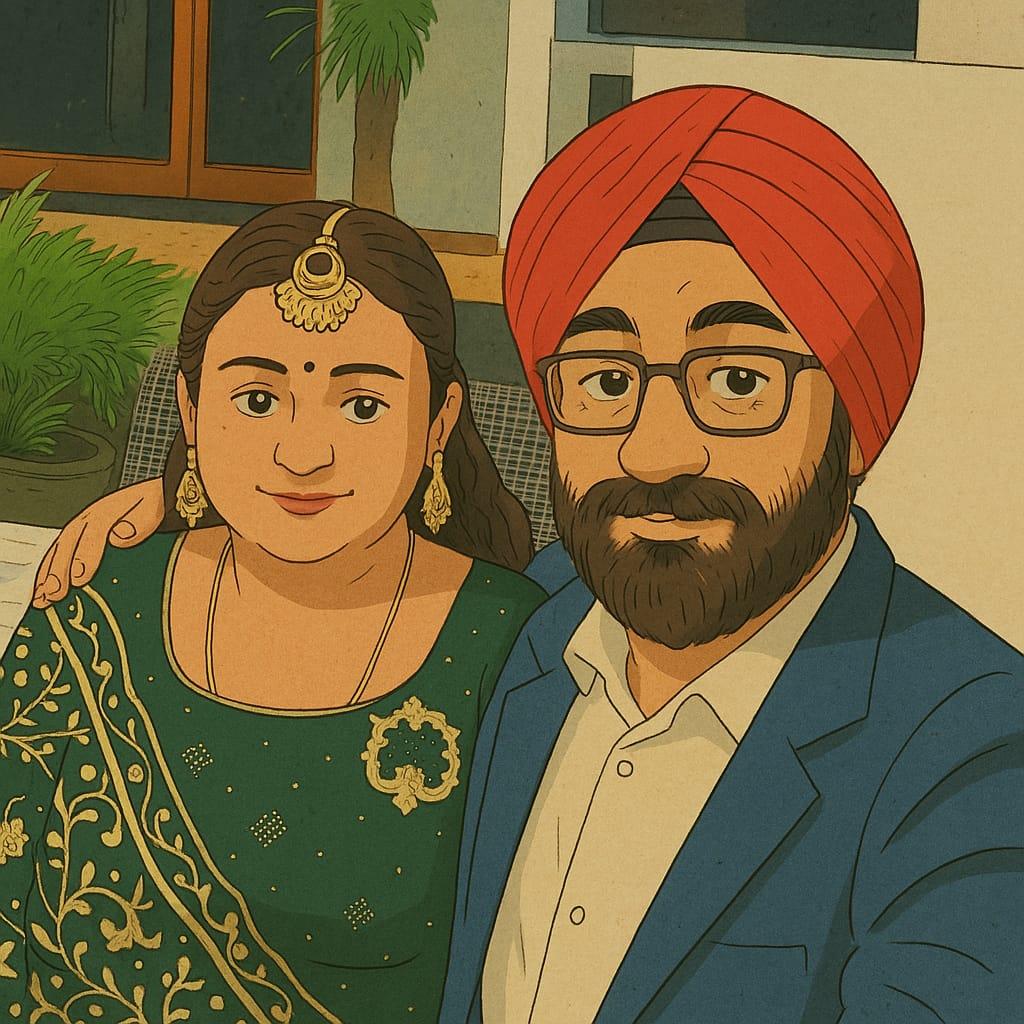 The Service team of Hiox India is very expert. They are available for help round the clock, which makes them best in the industry: Amandeep Singh
- Amandeep Singh [www.web-next.in]

very good service
- Rajesh kumar

Best price and good service
- Sunil m

support and products good
- Zop

veryyyyyyyyyyyyyy gooddddd
- rishadkakkiri [nakshathragoldmukkam.com]
Rajagiri Information Systems , Madurai-Coimbatore , is using Hiox India hosting for the past 6 years. They are the best in providing service and standard price. Highly recommended.
- K.R.Padmanabhan

Best Indian Hosting..
- HrishiNishant

Good
- RAVI

We as a business are highly satisfied with the service. - http://mmlodge.in/
- KRISHNAKUMAR M

nice service
- prabhukumar

Good
- nthphase

The service support was excellent... Keep it up.. The support guy deserves the credit and praise..
- Kushal9049

Support is great
- Karthik

GOOD SERVICE IN RELIABLE RATES
- satishkhilare

good service
- RAVI RANJAN

selva was very helpful with the support. he got me my site running again.
- Khawaja Musadiq

best support and best service from last 2 years
- s j and company [sjandcompany.co.in]

Nice
- twisstersolution

Perfect
- rmtrgurjar

Best hosting services
- uttam

nice
- rosi2001

Awesome Service
- Amol238

good support
- guttushivacharan

Very good
- ixen.aksingh

Good
- mrlijo

Overall nice experience
- bhargavoza

Great Support
- Anusha Priya

Nice
- VSGFABTECH

Good
- Priyanka Dhandar

good
- rmcconnect

Super
- Mohan RS

Very good 👍
- nageshr92

good
- worldtubetamil

Professional team for support
- Techfo Solutions

NICE SERVICE
- sanjay

Good Service
- Balakrishnan

You are awesome!
- kk12234

Good service, Reasonable price etc
- manishweb

Excellent. No time wasted and received all the support needed.
- Propagator

good service
- SHAILESH kUMAR VERMA

great
- bhavin s kadikar

Nice to hosting in Hiox and very flexible payment options.
- Jagadeeswaran

excellent
- jaibhatia81

best service ever..
- chetan

all is well
- VPS IT services
Keep up the good work
- redantsnetworks
Great Support! Great Prices
- avesmalik [samruddhinursing.com]

HIOX India is for good for promote your business cheap and easly.
- Ankur

best
- pravinbhirad

good service
- Vendomark

Good Service
- nirmaldey33

good
- toryalaimoheb

Best in-class service
- Nishidh Jain

good
- gaurav

service is good
- Ravi

Superb! Fantastic Experience!
- ANIRBAN GHOSH

good
- designerasish

Very happy and satisfied with your quality services and technical support
- rahulranjan0006

I love your service and helpful nature.
- Poonam [mrjattdownload.in]

I really appreciate the services provided by company to me. Hiox India executives are extremely responsive whenever i personally need support. Thanks Hiox Team.
- Piyush Belkhode

Great support Great pricing = HIOX India
- RahulHackz

Very supporting support service. thanks
- amaeka [amaeka.in]

good response very useful
- Rahul [healthcgcare.com]

good and best service
- sriraghuvirprasad

Extremely helpful. keep it up guys
- nikisa [nikisa.in]

Thank you so much for help Your service is really awesome
- mohan [mandroidapis.in]
good
- Chelladurai

good one
- bigsoft

Good issue resolved in single conversation
- parmeshwarkale [rajmatahospital.in]

Great Support and help from Customer Support.
- AarohServices

good
- sushantapatari

Good Service
- dkailash25

Good and reliable service
- techparva

good
- Mohit kumar sharma

Good
- arungolam

Very nice
- palmsofjesus

Good
- Manmohan

i like very much your customer support.
- Tamizhi tech

Really very good service and i always recommend my clients
- Santhanalakshmi

good
- Sunil Kumar

very good deals
- amol.kabra

very good
- Naveen

very nice
- gnrprasad

good servise
- ISABHAI Darvesh

good support and actractive prices
- vuvek bhardwaj

good service
- Gopi

good
- Vamsi

Service best
- Veer singh panwar Ajmer

Good, Cheap and Reliable.
- Sahil Sagar

good experience use easy
- Ketan Pagi

good
- Shailender Kumar
very nice services
- pravin shantaram patade

Excellent
- AVINASH SHIRGIRE

Awesome services
- Vikram Prajapati

nice
- Deepak Das

Excellent service support from bottom of my heart
- jonas prabhu

BEST SERVICES
- SUFAL KUMAR SARKAR

Good Service
- xrcwrn

excellent
- Priyam konwar

Good
- Padminidevi N

Excellent Service
-

Good
- Prakash samantaray

Good
- Shankar singh

Good Response
- Jayasudha

Excellent Service and support
- Hitesh Gohil

Quick and Reliable support by the team of hiox india
- Prateek

We are glad to part of customer.
- Malar

Good Customer Support
- pandiarajan

good
- madhvi

Good
- Rahul Kumar

good
- Rajesh Rajput

great in price and support
- Amalraj

best
- dhananjay mishra

Nice
- vinoth

good
- aritra ganguly

Very satisfied with your service
- Mohammed Sadiq Hussain

Very nice
- GopiChand pagadala

Best
- DEEPAK KUMAR

awesome
- Rajeev

good
- yunus

good
- Shahalam Khan

nice
- arjunraji

Nice
- Vivekanand

Nice
- VARADA DESIKAN

Good
- pooja

it is great supportive
- Amit patel

good
- Subir monfal

nice
- MOHAMMAD NAYAZ ALAM

Overall awesome.
- Chetan

Best Web Hosting Company in India
- Dinesh

Excellent platform
- Parthasarathy

Excellent
- Prashant Pandey

ExcellentService
- Dr.S.R. Sharma

Very Good Service and quick response for the queries
- Ananddham

Amazing experience! This is one of the best domain and web hosting platform
- Joseph Khati

5 statr
- Kaushik pandit

Good
- vaisakh

A great company providing great products @reasonable prices
- harjot singh

Very good service thanks hiox india
- Rakesh kumar

excellent
- SBOA School

Thank you for your service
- Amit

Quicker and easy to Handle
- Vinod Gunjal
good
- Abdulsalam
I just love HIOX INDIA. there support team and hosting service is awesome. Proud of you. working with Indian Company is really proud for me. HIOX INDIA IS GREAT
- Tahaa Husain

good
- venkatesh babu m

Very Good
- sagarsinh

Very good service
- Mmmglobal

Good
- Abhisek

Good service at reasonable price
- Course

best and affordable. really like the customer service
- Ashik

Thanks for providing Premium domain for cheap price.
- Rameshwar Rathod

Good Service
- Sk Sainur Jaman

happy with the service of HIOX.
- Prakash K R

good
- Shubham

good
- Sangram Das

wonderful services
- Mr. vipul solanki

Good service
- Naved Khan

best
- Mohd Rizwan

Nice experience
- Mohammad Kalim

Very good site
- vijay vikram soni

Good Experience
- Sunny bairagee

Nice Domain
- MD kasid

Very Nice and Good Service Provide Hiox India
- Aman Yadav

Good
- waseem khan

goood
- sean

nice
- Arman

Best and Fastest service.
- Ramesh Kogali

good work
- surender kumar

Impressed
- Shivam

Superb
- puja

Good
- Echo Software Consultancy Services

very ood
- styar

Nice
- Inamul shaikh

GOOD SARVICE
- kamruddin

very good domain provider .love this service
- ROHIT PODDAR

Nice Experience
- Utkarsh Yadav

BEST
- HARE RAM

nice
- Shubham

Nice
- Saadath Mohi ud din

I am very happy with your services
- Nilesh ukey

Excellent Hiox !
- blogger

Excellent services
- Synergy Consulting Services

good
- Niranjan Reddy

excellent service
- Cloudtel Global Technologies LLP

hiox is cheepest price better than other and good service company
- sikander

good
- Ram Rajeev Kumar

very good service
- Geek Stick

Low cost and customer support fantastic
- Dhananjay

its good
- Anand Singh

Nice
- Manivannan