How to create child name servers?
You can create child name server by following the steps below. Just feed your nameserver and IP address to create your own server in your domain.

Step 2: Go to Order ----> My Invoices
Step 3: Choose the invoice of the domain for which you need to create the Child Nameserver and click on Child Nameserver option under Manage Domain.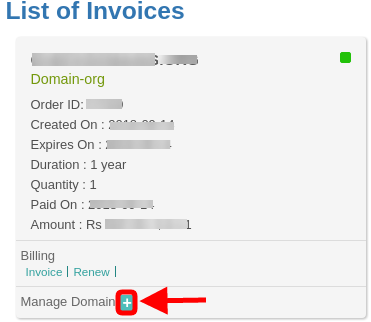 Step 4: Enter your child name server details and IP address as shown below, click Save.

Step 5: Once done, Go to 'NameServer' as shown below.
Step 6: Feed your name servers in this text box to create your own server.
Step 7: Child Nameserver creation successful.
Note: The Nameservers once updated will take a time period of 5-24 hours to propagate in all ISP's.
How this faq is helpful: