How to obtain the domain secret code or authorization code?
Follow the below steps to get your authorization code,

Step 1: Login to your Client Login account.
Step 2: Go to Orders ----> My Invoices -----> Choose Domains

Step 3: Select Domains from the menu.


Step 4: Choose Manage Domain under the domain name you need to get the Authcode.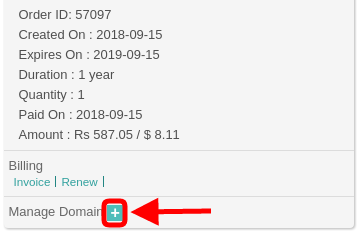 Step 5
: Click on
Authcode.
Step 6: Your Authcode will now be sent to your registered email id.

How this faq is helpful: