How to Purchase SSL Certificate along with Domain and Hosting?
An SSL Certificate is a digital certificate that provides encryption to the data and provides a secure connection between the user and website. An SSL protected website will have https at the prefix of website URL in the address bar.
HIOX India allows you to include an SSL certificate while purchasing both domain and hosting.
Purchase SSL Certificate with a Domain Order
Check the Positive SSL check box and proceed with payments to include SSL certificate for your domain order.

Purchase SSL Certificate with a Hosting Order
Enable the Comodo Positive SSL Certificate check box under Addons section and proceed with the payment to purchase an SSL certificate along with hosting.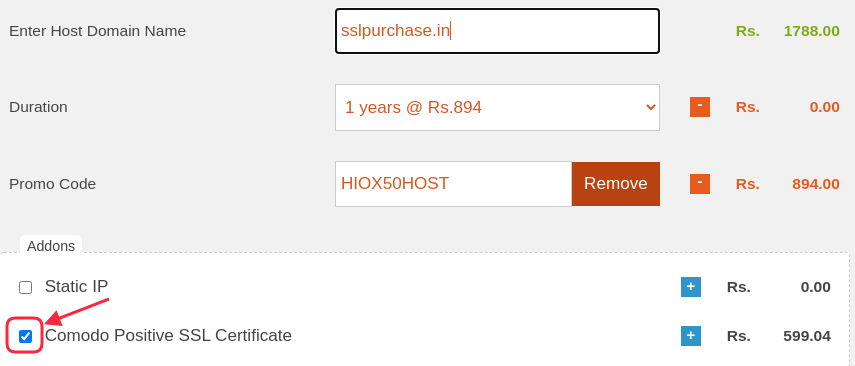 How this faq is helpful: