DDoS Protection Hosting
HIOX India provides the advanced DDoS Mitigated Hosting Services. By default, all the hosting plans offered by HIOX India will be enabled with the DDoS protection service.
DDoS stands for Distributed Denial of Service. In the fast growing computer driven world, Distributed denial of service attacks are becoming one of the most common and malicious internet threats. Prevention and protection against DDoS attacks have become a necessity for critical application and websites that cannot withstand longer downtimes. If the DDoS attack happens, the hosting servers, domains hosted in the servers would be facing downtime for atleast a few hours to a week, unless it has Mitigation mechanism.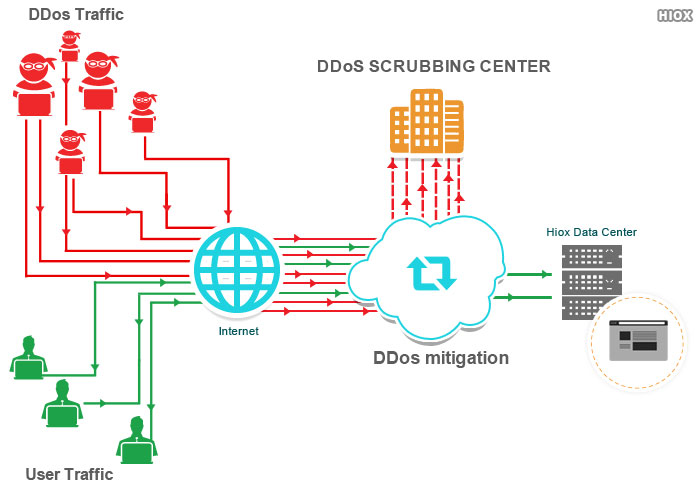 HIOX India has tied up with the world's renowned DDoS service provider Arbor DDoS suites, to prevent and protect such vulnerable Distributed Denial of Service attacks. Our mitigation service will be continuously monitoring the hosting server networks for malicious or invalid packets. Any such packet will be scrubbed out once detected. The scrubbing will be done upto 10gbps DDoS bandwidth.
Choose the required hosting plan given below.