Why is my site not opening?
Your website may not open if your public ip address is blocked in the server.
Also due to some other reasons, your site might not work. Just follow the procedures given in the flow chart below to fix it on your own. If still the issue persists, contact our support team at support@hioxindia.com.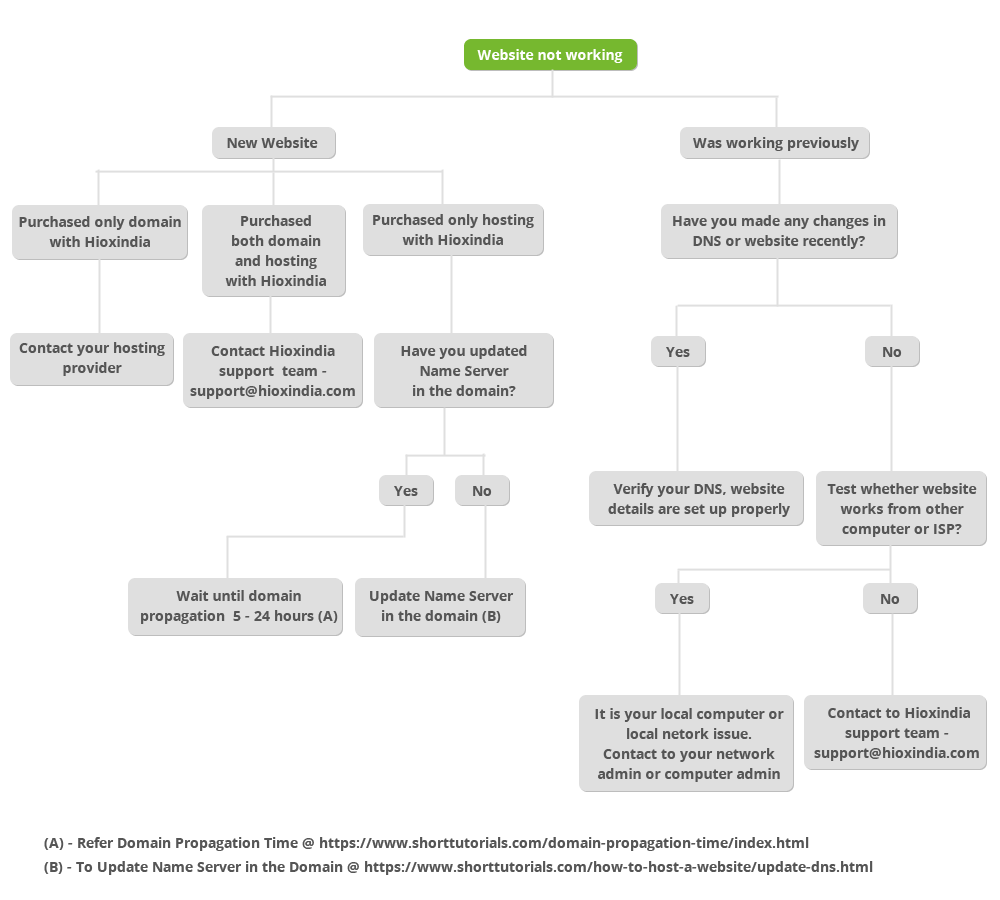 How this faq is helpful: