Follow the below steps to change the password for the FTP account in Cpanel.

Step 1: Login to your Cpanel.

Step 2: In the search box, type as FTP Accounts. Now, click the FTP Accounts icon.


Step 3: In new page, you can see your FTP accounts under the menu 'FTP Accounts'. Now click the Change Password option of the respective FTP account for which you wish to modify the password.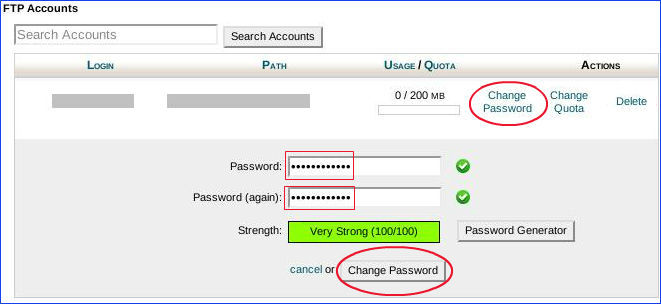 Step 4: A new tab opens below the FTP account, now enter the new 'Password' for the FTP account. If required, you can use the 'Password Generator' option to generate a password on its own.
Step 5: After entering new password, click the Change Password button to modify password for your FTP account.