How to Change WordPress Database Name?
The below tutorial will guide you through the procedure to update or change WordPress database name. This can help you to fix the error that occurs when WordPress is unable to connect to the particular database in its configuration settings. On such circumstances, you need to change or update the database configuration settings in the wp-config.php file.
You can also refer the below steps for changing the WordPress database user, password, and host name.
Procedure to Change WordPress Database Name, User, Password and Host Name
Step 1
: Login to the
cPanel
with your username and password.
Step 2: Use the search box to find the File Manager, and click on it.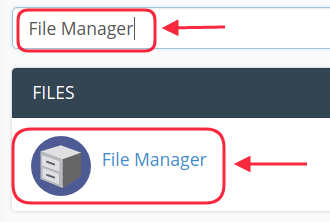 Step 3
: Navigate to the
public_html
folder and double click to open it. Public_html folder is where
WordPress
is installed.
Step 4: Locate the wp-config.php file which is in the public_html folder. Right click the wp-config.php file and select Edit.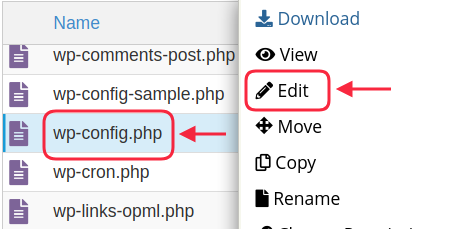 Step 5: Update the database name as given in the below picture. Similarly, you can also update database user, database password, database host (DB_Host) as well.
Step 6: Once updated your desired database name, user, password, and host, click on Save Changes which is in the top right portion to update the changes.
How this faq is helpful: