How to change the nameserver in HIOXINDIA client account ?

Follow the steps given below for update / change your name server details in domain:

Step 1: Go to Hioxindia.com and Sign in to your account.

Step 2: Go to Orders -> My Invoices from the sub-menu.

Step 3: Here, you will be listed with all your Invoice details. Click on Name Server under your domain name.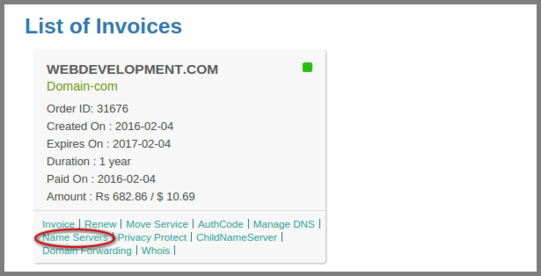 Step 4: It will open dialogue box , enter your name server and then click Modify.




The name server once updated it will take nearly 5 to 24 hours for the change to take place in all ISP network.


How this faq is helpful: