My domain and hosting is going to expire how can i continue?
You can continue with your domain or hosting after renewal process is done. Follow the steps given below to renew.
Step 2: Go to Orders ---> Renewals
Step 3: Choose 'Expiring In' from drop down list. Choose the days to see your expired or expiring in domain or hosting and choose 'All' option to to see both your domain and hosting status. Then click on 'Search' button.
Step 4: Select your domain or hosting for which you want to renew. Then click on 'Renew' button.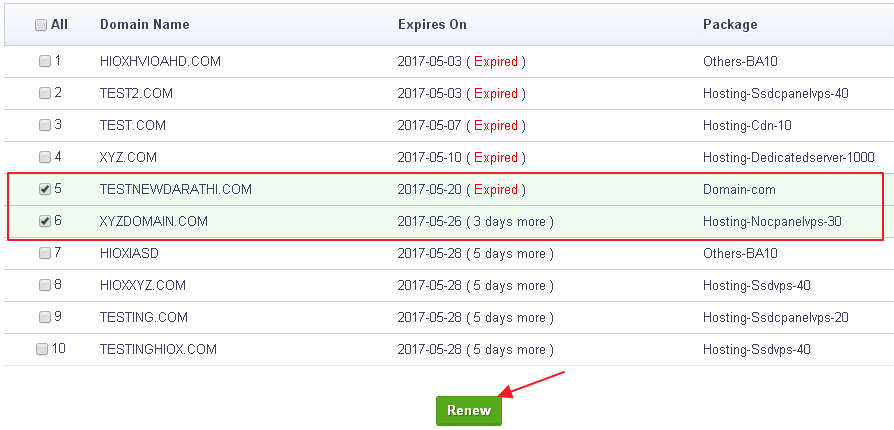 Step 5: Click on check box of domain or hosting then choose your 'Renewal Package' and 'Renewal Duration' and click on 'Proceed Payment' to continue your domain or hosting.

How this faq is helpful: