How to purchase addon domain to my existing account?
To purchase addon domain, you need to upgrade your hosting plan.
Step 1:Goto Hioxindia.com Select Sign in
Step 2:
Login to HIOXIndia Client Panel
Step 3:
Under
Orders
, click
My Invoices
.
Step 4: Under your hosting order, choose Upgrade Option.
Step 5: Choose Plan3 or Plan10 and proceed to payment.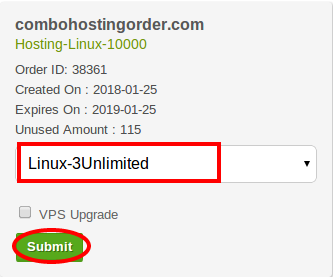 Step 6: Click Proceed to Payment and pay for to purchase the addon domain.
How this faq is helpful: