How to get my hosting configuration details to my email?
You could easily find your web hosting configuration details in your client login account in HIOXIndia.
Step 1: Go to Hioxindia login page https://www.hioxindia.com/hcustomer/useracc/login.php and give your login credentials to enter into your Hioxindia account.


Step 2: Go to Orders -> My Invoices from the menu as shown.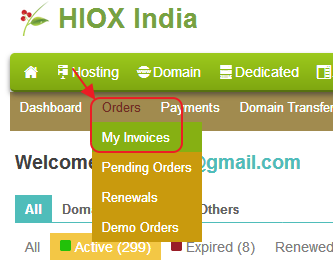 Step 3: Go to the hosting account for which you need to get your web hosting configuration information and click on the Other Requests link given.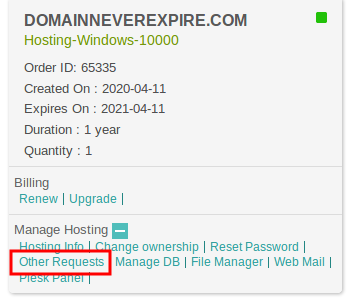 Step 4: A new pop-up window will appear asking for a confirmation to resend hosting details. Click on YES.

Step 5: You will now receive your hosting configuration set up details to you registered email id. Please check both your inbox and spam folder.

How this faq is helpful: