How to make Domain and Hosting order together?


How to make Domain and Hosting order together?

Hioxindia offers an opportunity to apply for 'Domain & Hosting' order simultaneously. These two services can be bought at 'Hiox India' together or one service from Hiox India and another service from any one of the service providers.


Below are the steps through which you can make Domain and Hosting order together through Hiox India:

Step 1: Enter your desired domain name along with the extension into the check availability form as shown below.

Step 2: You will now be redirected to a page where you can find your domain and suitable hosting offers. Select the package of your choice and click Proceed.

Step 3: If your domain is not available. Don't worry we will list your the suggestions. Else, you may try another domain name.

Step 4: If you are an existing customer of Hiox India, just input your login details and register your domain. If you are a new customer, please do sign up, with the required details.
Step 5: You will be redirected to List of Pending Orders page with your current order selected. Verify it once and proceed to payment by clicking on Proceed Payment button below the orders.

Step 6: Choose your mode of payment and purchase your domain.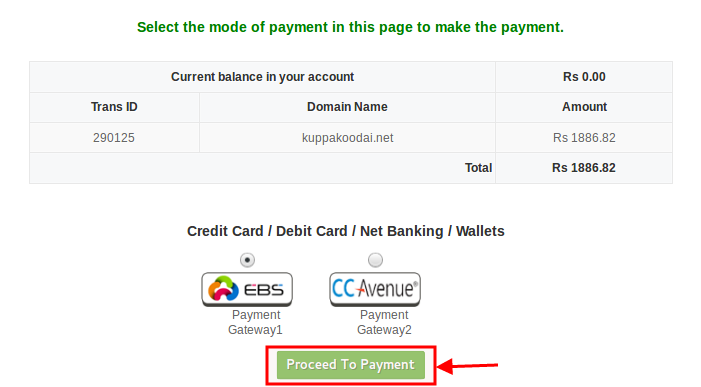 Step 7
: Once the payment is successful, your domain and hosting order will be registered and you will receive the configuration details to your registered email id from
support@hioxindia.com
.
How this faq is helpful: