How to make Domain and Hosting order together?


How to make Domain and Hosting order together?

Hioxindia offers an opportunity to apply for 'Domain & Hosting' order simultaneously. These two services can be bought at 'Hiox India' together or one service from Hiox India and another service from any one of the service providers.

Below are the steps through which you can make Domain and Hosting order together through Hiox India:

Step 1 - Open Hioxindia site and click 'Domain -> Register new'.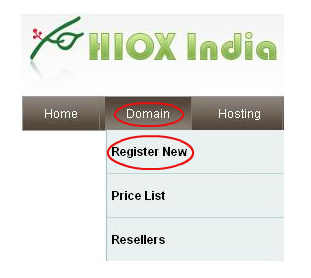 Step 2 - Enter your desired domain name and choose any of the extension choices and check its availability by clicking the 'Check availability' button.

Step 3 - If your domain name is not available, a new page opens with the list of 'Availability & Suggestions'. You can select any one of it. Then, click the button named 'Do u need hosting - click here'.




Step 4 - In new page, you can select the hosting plan from the list of plans available and finally click the Continue button after choosing a hosting package.




Step 5 - Then, a page with 'Name servers' is displayed. If you have chosen multiple options in the previous page, then there will be many items displayed with default name servers. You need to confirm it by clicking the 'Check out' button.




Step 6 - Below the hosting purchase details, there will be a 'User Info' which contains 'New user & Existing user' options. If you are a new user to Hiox India, then furnish all your personal details in the columns and register. If you are an existing user, then you can directly 'login'.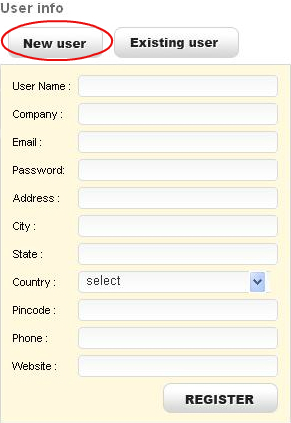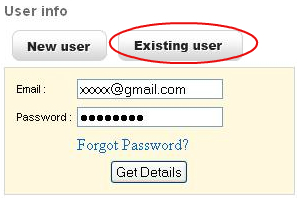 Step 7 - After registering, you would be logged into your account. Make the payment by clicking the 'Proceed' option.

Step 8 - You can pay the amount through your 'Add fund' option or else you can pay through any of the four modes available and proceed to next page i.e. 'Payment' and click 'Pay'.

Step 9 - A page displays with details regarding the 'Order info & pay by'.




Step 10 - Fill the mode of payment in 'Pay By' column and proceed to confirm your purchase.

Step 11 - Finally 'log out' of your account.


How this faq is helpful: