How to add MX Records in Cpanel?
Follow the below steps to add MX Records in Cpanel.

Step 1: Login to cPanel.

Step 2: In the search box, type as Zone Editor. Click on the Zone Editor menu shown to you.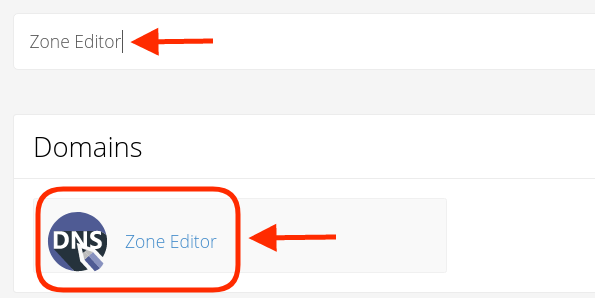 Step 3: You will be directed to Zone editor panel where you can see the list of your domain names. Click on Mx Record option for the domain to which you need to add Add Mx Record.

Step 4: Enter the Priority and Destination domain name. Finally, click the Add an MX Record button to add MX records.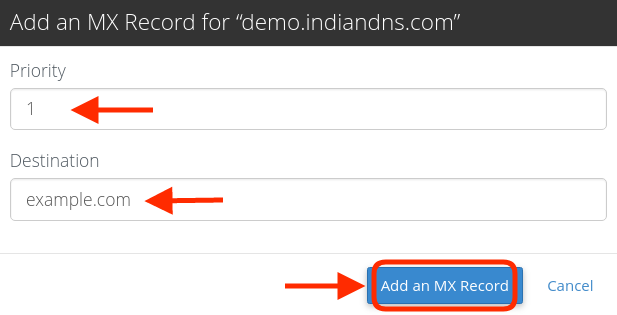 Note: For more information on 'Priority', customer can search for MX google records in any search engine.


How this faq is helpful: