How to Create a Mail Backup using cPanel?
cPanel allows you to create a backup of your webmail with the help of File Manager. Check out the below given simple steps to create a mail backup using cPanel.
Steps to Create a Mail Backup using cPanel
Step 1: Login to cPanel with username and password.
Step 2: Search and click on File Manager under the 'Files' tab.
Step 3: Now, you need to access your Home Directory, so make sure you are in the Home Directory of your hosting account.
Note: Your home directory path will look like /home/username.

Step 4: Search for the Mail folder and right click on it to select Compress.
Step 5: Select Zip Archive and click Compress File(s) button to initiate the compression process.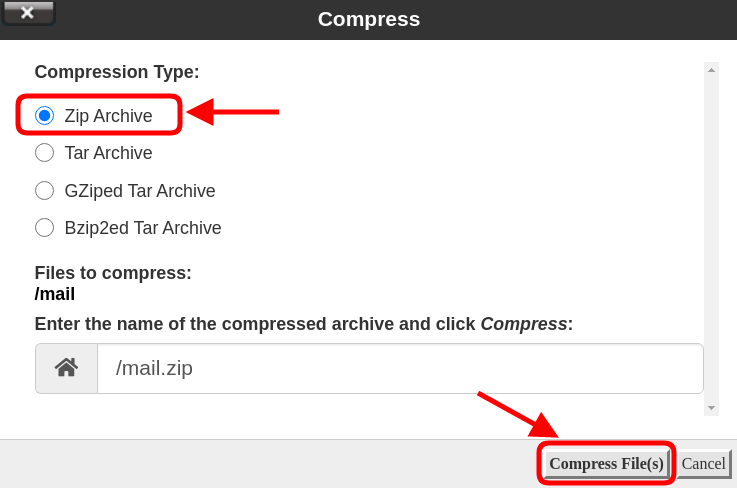 Step 6: To download the archived mail backup file to your local storage, right click on mail.zip and select Download. Now, you can find the downloaded backup in your local storage.
Step 7: Now, you have successfully created a mail backup.
How this faq is helpful: