Step 2: In the search box, type as 'aliases'. Now, click on the 'Aliases' icon shown below.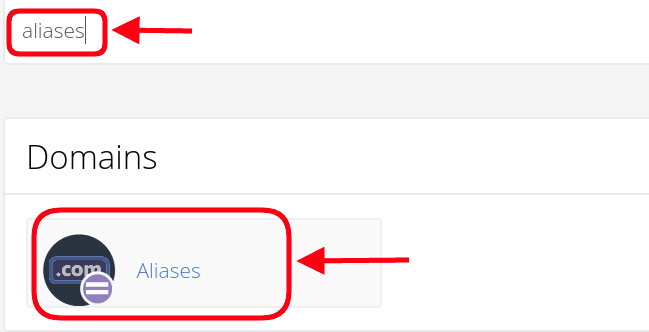 Step 3: Enter the new domain name to be parked and click -> Add Domain.
Step 4: Now, your domain has been parked.

Note: Domains parked here will not be functional unless it is configured to point to the same name servers as your primary domain.