How to renew a domain/hosting package?


How to renew a domain/hosting package?

Follow the below steps to renew a hosting account.

Step 1: Open Hioxindia site.

Step 2: Login to your Client Login.

Step 3: Now click on the Home menu.




Step 4: Click the Renew option.




Step 5: In new page, select the hosting account, set the plan and duration. Then click the Process Selected button.




Step 6: You can pay using either ADD Fund or Account Balance or click 'Proceed to Payment' to go further.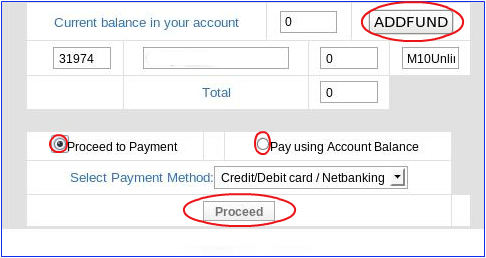 Step 7: Now select the mode of payment and click the Proceed.

Step 8: In the new page, just click the Pay button.




Step 9: Now a page displays with details regarding the 'Order Information & pay by'. Fill the mode of payment in 'Pay By' column and proceed to renewal of the plan.




Step 10: Finally, 'log out' from your account.


How this faq is helpful: